How does the commission process work?
Enquiries can be made via my website, Facebook, or Instagram. If you are not sure, what you are looking for, I am happy to dicuss the size, medium, etc. with you.
Upon the completion of the artwork, I will send an email with the photo of the piece for your approval. You will be asked to pay the remaining commision so that the delivery can be arranged.
Best Photo:
The photo should be taken at high-resolution and at eye-level with subject. The photo must be clear, while showing the true color of the pet, as well as the eyes should be visible and clear in order to capture the nature of the subject.
Try to avoid photos with strong sunlight or too dark shadows.
Exceptions:
Sadly, for passed pets it is not possible to take more images. We can find a photo together.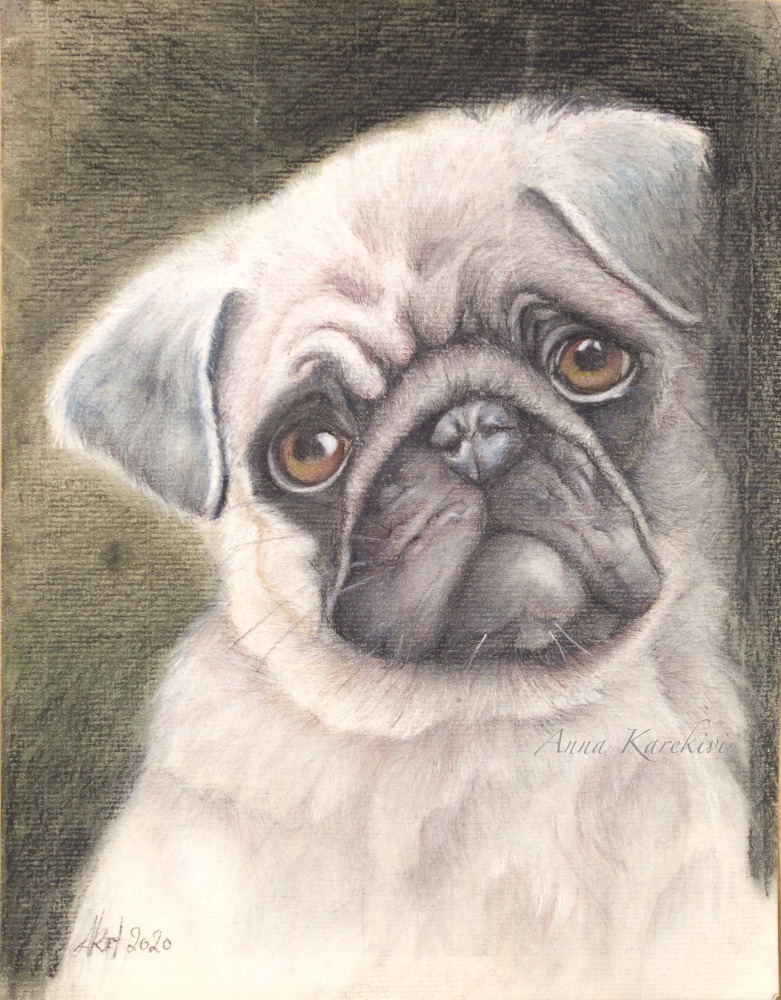 Amendments
I will keep the client updated by sharing the progress of their portrait. Once the portrait has been completed, I will send a digital copy of the portrait to the client, at which point it may be possible to add minor suggestions. For example, such as small colour additions or additional fur textures. However, changes, such as removal of the collar, change of the size or other bigger alterations are not possible. No amendments or refunds will be made once the portrait has been completed.
A4          8.3 x 11.7 in         140€
  A3         11.7 x 16.5 in         200€
A4           8.3 x 11.7 in          180€
A3          11.7 x 16.5 in         240€
A4         8.3 x 11.7 in       160€
A3       11.7 x 16.5 in      220€
A2    300€
A4         8.3 x 11.7 in       220€
A3       11.7 x 16.5 in      300€
A2     420€
Other size  we can discuss